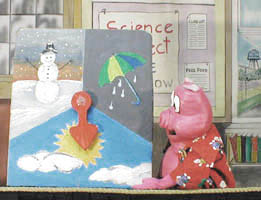 At circle time, the students take turns using the weather board.
Yesterday it was Buster's turn.
Today it is Chester's turn.
Tomorrow it will be...that's right, Suzy's turn.
Wait a minute! There's something fishy going on every time
Chester looks away from the weather board.
Turn around really quickly, Chester, and maybe you'll catch it!